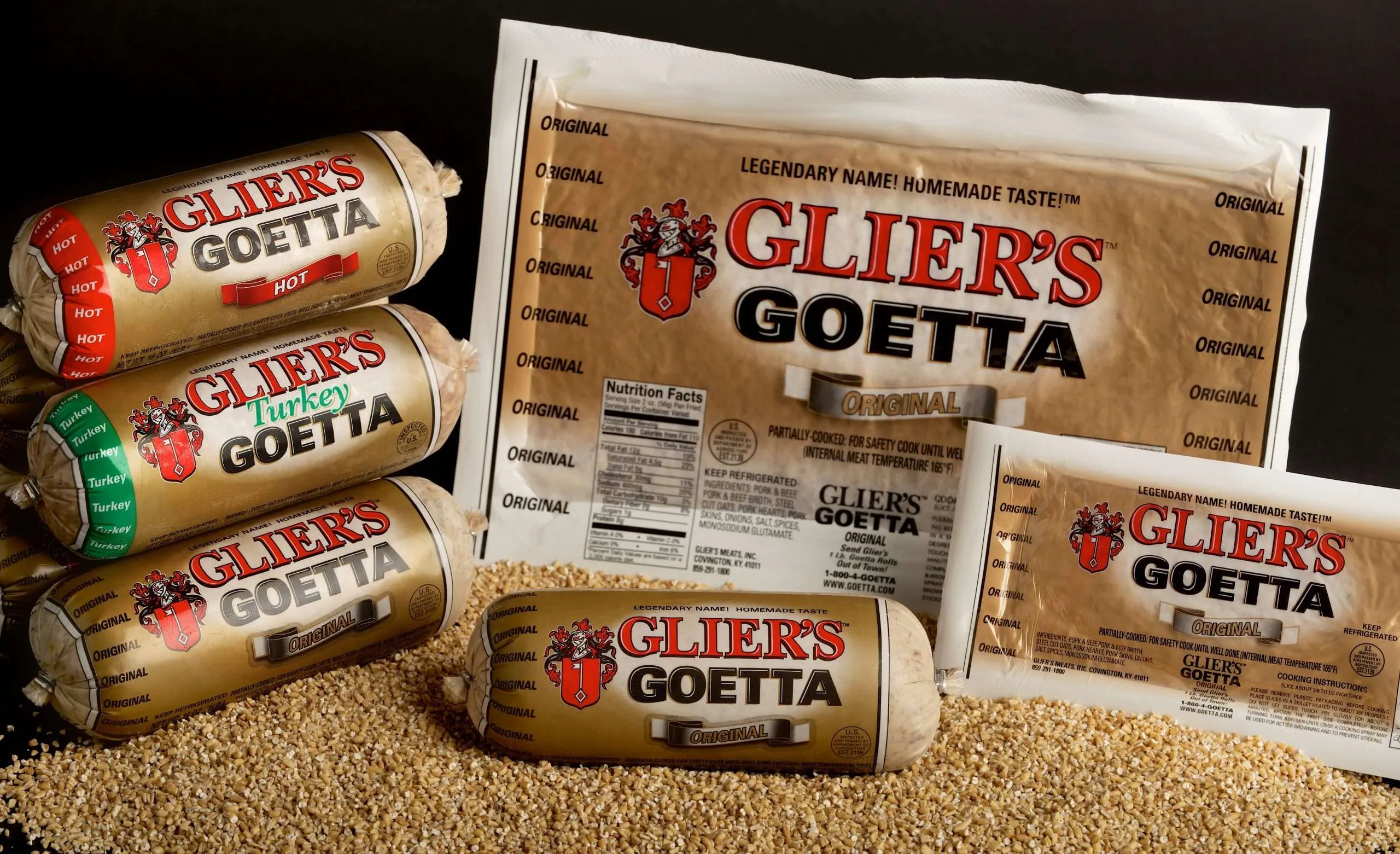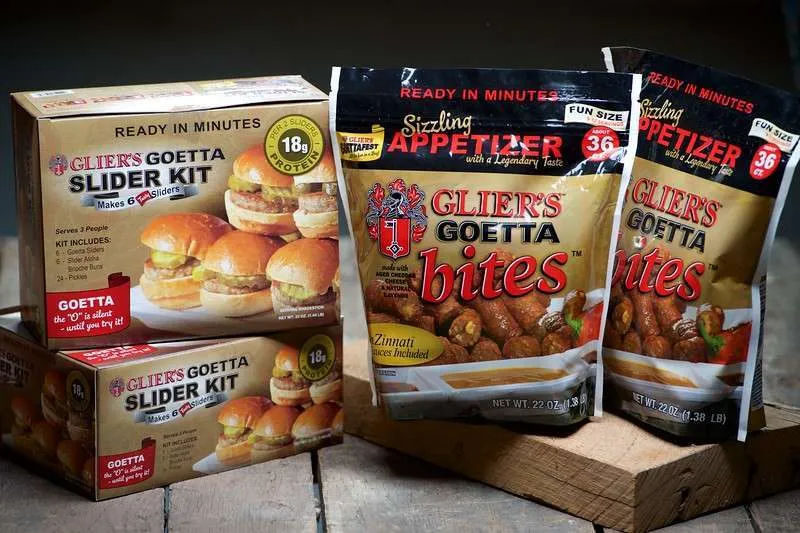 GoettaFest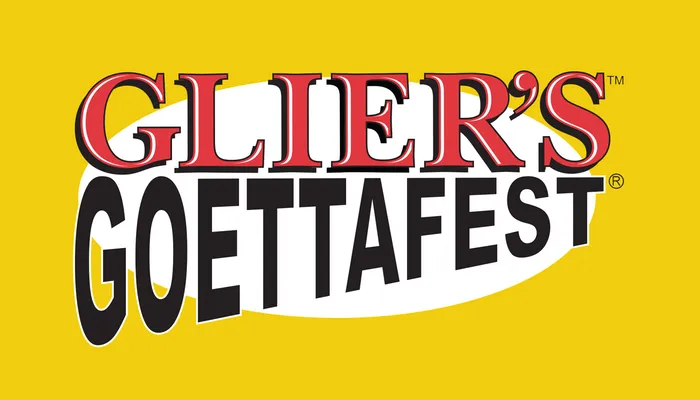 Two Full Weekends of Delicious Glier's Goetta, Live Music, & Family Fun!
Order Now
Pronounced "GET-uh," Goetta is a German breakfast sausage that blends the textures and flavors of pork, beef, whole grain steel-cut oats, fresh onions, and spices. It is slow-cooked daily in our factory and perfectly prepared when browned and served. Producing over one million pounds of goetta each year, Glier's Goetta is the best selling Goetta in the world.
Kerry-HomeBannerBratsandMettsretailpackage
Kerry-HomeBannerSimplySlicedpic
Kerry-HomeBannerGoettabitesandsliderswoodtable
Where Can I Buy Gliers Goetta?
Glier's Goetta is regional to the greater Cincinnati/ Northern Kentucky area. You can find it in every major food retailer including; Kroger, Sam's Club, Wal-Mart, Jungle Jims, and Meijer. If you are outside of our area Gliers Goetta is readily available through Cincinnati Favorites.